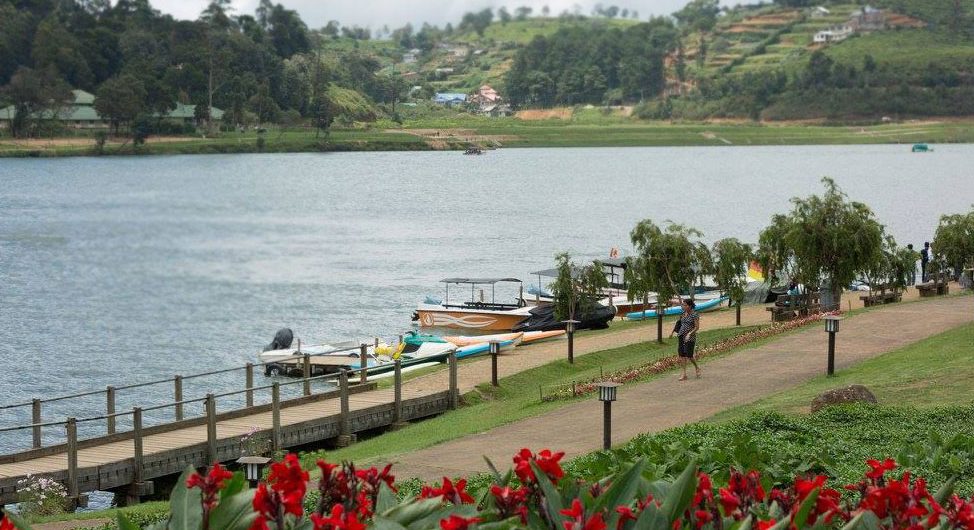 Gregory Lake is an attractive place to visit in Nuwara Eliya. It was built by Sir William Gregory in 1873. The place is very popular among local and international travelers. There are many activities to do based on this reservoir. It covers 90.2 ha and the surface elevation is 1874 m.
Gregory Reservoir: History
Britain controlled Sri Lanka during the period of 1796–1948. In 1872, Sir William Gregory was appointed as the new governor of Ceylon. His ruling time was from 1872 to 1877. After seeing wet land there, Sir Gregory went to Nuwara Eliya and decided to build this reservoir. The dam was constructed after damming the Thalagala Stream.
During the British era, the lake was used for recreational and water activities. The water in the lake decided to direct itself into a tunnel for hydropower generation. That happened in 1913. The major aim of that hydro station was to generate essential electricity for the town.
Activities in Lake Gregory
The lake has been very popular for water activities in the past. You can do speed boat riding, swan boat riding, dinky boat riding, normal boat riding, and windsurfing. As well, there is a nice park around the lake. It is very beautiful because of the flowers on it. Furthermore, you can do pony rides, cycling, and leisure walks.
The seaplane can take you to Gregory Lake. You can book your seaplane tour from Colombo and it will take around 30 minutes to get to Nuwara Eliya. There are many hotels, restaurants, and other facilities out there for visitors.
More facts about the Area
Nuwara Eliya is beautiful city that is situated on the central highlands. The cool and wet climate attract many visitors to the location. April month considered as the best time to visit the Nuwara Eliya and Gregory Lake.
If you are planning Nuwara Eliya City Tour, then you can arrange it with Mahaweli Tours and Holidays. We are a leading tour agency in Sri Lanka. Call: 0777 111553 or email: info@mahaweli.lk for more details.
(Gregory Reservoir Cover Image Credit: OviCourt)