Seetha Amman Kovil, or someone called "Seetha Amman Temple," is a famous tourist attraction in Nuwara Eliya, Sri Lanka. It is 5 kilometers from Nuwara Eliya and 1 kilometer from the famous Hakgala Botanical Garden. Therefore, you can visit Seetha Amman Kovil during your Nuwara Eliya tour or Hakgala Botanical Garden visit. The village is called "Seetha Eliya," and it is near the Hakgala Mountain.
It is the only Hindu temple in Sri Lanka that was dedicated to Princess Seetha. People believe the place is special where it combines with the epic tale of Ramayanaya.
History of Seetha Amman Kovil
King Ravana has captured Indian Princess Seetha, according to the Indian epic Ramayana. He took the princess to Sri Lanka and kept her as his prisoner. This happened almost 5000 years ago. The Hakgala region is thought to be one of the locations in Sri Lanka where King Ravana held captive Princess Seetha.
The nearby stream to the Kovil, according to the story, catered to Princess Seetha's needs when she spent her days here. Later, Lord Hanuman found the princess. But King Ravana captured Hunaman and burned his tail. He was then burned alive with his tail. Now, the people believe the dark color of the soil comes from when the Hunuman burned the area. They also think the circular depressions on some rocks in the stream are because of Hanuman's footprints.
There were no Kovils at first. But later, people made the Kovil by respecting Princess Seetha. There, you can see South Indian architecture on the Seetha Amman Kovil.
More facts about the Temple
Seetha Amman Kovil is open every day, and visitors can participate in pujas. There are two main puja times. The morning session continues from 8 a.m. to 1pm. The evening session runs from 2 to 6 p.m. You are no need to buy tickets to enter. It is fully free. In any case, you can donate to the Kovil. You can also find this place easily when you are traveling on the Badulla-Nuwara Eliya road.
If you are a traveler who loves to explore Ramayanaya locations in Sri Lanka, then you should definitely not miss this place. It is 10 minutes from Nuwara Eliya. Therefore, you can come here very easily. As well, don't forget to visit Seetha Amman Kovil with your full devotion.
Some Photos of the Seetha Amman Temple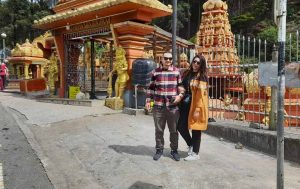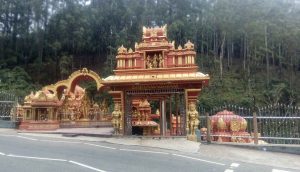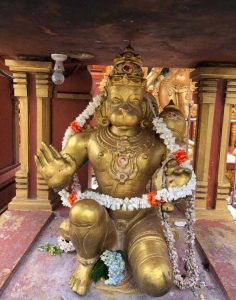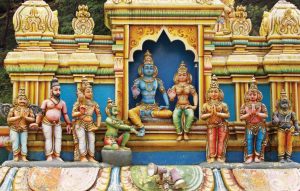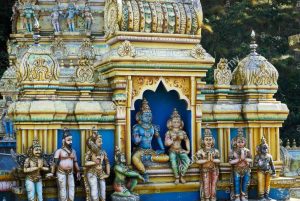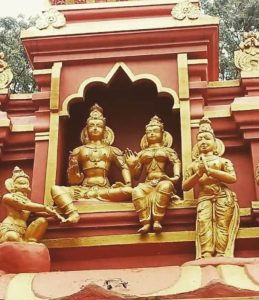 (Image Source; Facebook.com and Credit should go to the original owners)