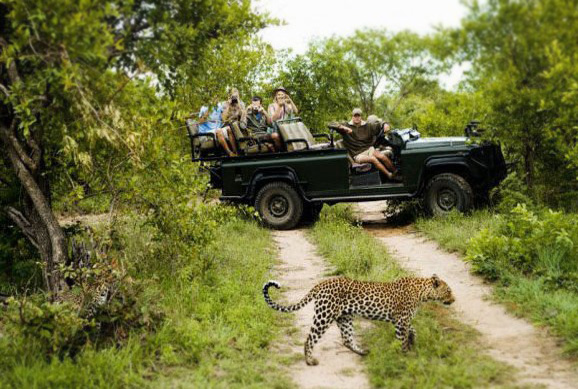 Wasgamuwa Safari Tour is a superb wildlife experience to take in Sri Lanka. As a leading tour agency in Sri Lanka, Mahaweli Tours & Holidays offers Wasgamuwa Safari Tours to travelers. Before we talk more about this tour, let us give you a brief introduction to the Wasgamuwa National Park.
Introduction to Wasgamuwa Safari Tour
Sri Lanka is located in the heart of Indian Ocean and is one of the most loved islands in the entire world for its natural beauties, wildlife, historical value, and people. There are many places for all tourists to see in Sri Lanka in many areas. Wasgamuwa is one of those places which are admired by the whole world.
Wasgamuwa Safari Tour is a private tour dedicated to you or/and your group where we will be allocating a professional guide/ chauffer guide who is qualified and well versed with the local knowledge. We will be providing guides who are proficient in English. On special request, we can provide guides who are language specific.
What is Wasgamuwa National Park?
Wasgamuwa National Park is one of the most loved wildlife sanctuaries in Sri Lanka. It is full of endemic wild creatures and birds. During the tour, you will come across rare species of the animal kingdom and birds that are quite amusing. A few of the rare and exotic species include cloth bear, leopards, endemic monkeys, and water buffalo. This park is a paradise on earth, with trees, birds, and animals hovering across the land. It is protected by Department of Wildlife Conservation.
Where is it at?
Wasgamuwa National Park is geographically located neighboring the historical city Polonnaruwa, which make it even more precious to the island. It is surrounded by rare and endemic species of flora and fauna which brings forth fresh air throughout the day. The neighboring city Polonnaruwa is one of the most powerful kingdoms that existed in the olden days, thus making the entire area a special place for visitation.
Enjoy the majestic opulence of natural habitat!
The park is full of scattered water ponds and pools which enable aquatic creatures and elephants to enjoy. For wildlife enthusiasts all around the world, Wasgamuwa is a must-see as it is condensed with species that are very rare and that you may not see anywhere else. For those that are taking the tour, can also visit the ancient ruins and historical places in the nearby cities; Polonnaruwa and Dambulla. It is home to more than 23 species of mammals. Endemic and endangered animal species are highly protected by the authorities and they are a sight to see and behold!
Come and see for yourself!
Everyone who is eager to explore nature, wildlife, and animal kingdom, Wasgamuwa National Park is a must. The best time of the year to visit the place is in between November to May where the largest herds of elephants wander around the park. With great national and historic value, the park holds one of the most appraised places in Sri Lanka. These large and gentle mammals enjoy the nature and other species through the day and it is beautiful to see how they get along. You can enjoy rejuvenating fresh air as soon as you enter the premises and see the miracles of nature in their best element. Want to experience the beauties and unseen realities of wildlife?
Come; let us go on a Safari Tour in Wasgamuwa National Park to experience the best of the bests.
This is a call for all those enthusiasts who admire and love nature and wildlife. There are a handful of places in Earth where wildlife is so condensed. This is one of those places you will get to see numerous species in one place. Don't miss out the chances you might not get again.
Wasgamuwa Safari Tour with Mahaweli Tours & Holidays
Possible Starting / Pick-up Locations :
Wasgamuwa, Polonnaruwa, Sigiriya, Dambulla, Mathale, Kandy, Mahiyanganaya, Pasikudah  (You can let us know your exact location for us to check and confirm the possibility)
Duration : Safari Tour will take around 3 ½ on average.
Tour Type : Our Wasgamuwa Safari is a private tour. Vehicle and the Guide / Chauffer guide are dedicated to you / your group. Wasgamuwa Safari Tour will be done by an off-road vehicle and traveling to the starting point and back will be done by Comfortable Car / Van / Mini coach.
.
.
(Wasgamuwa Cover Image Credit: AsianDating from Twitter)