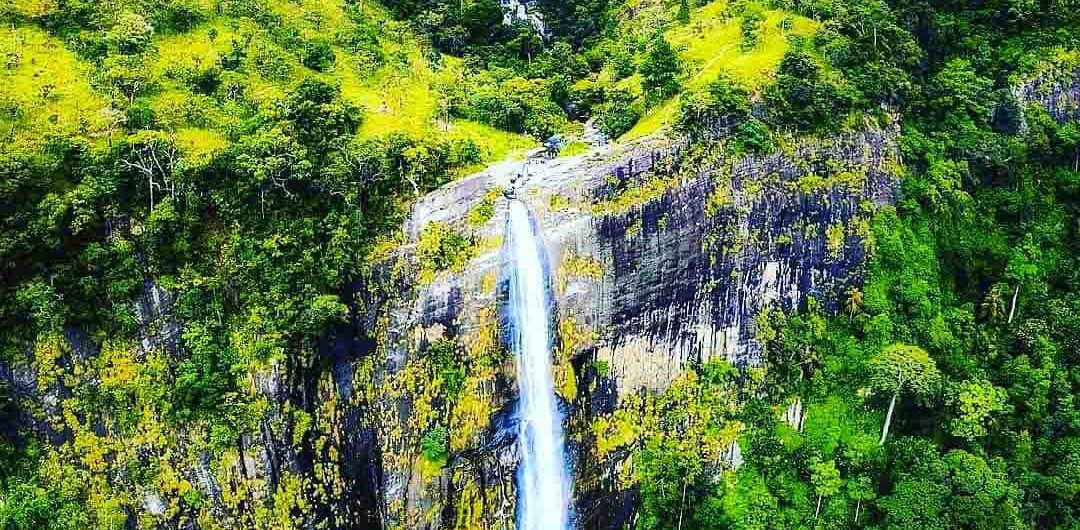 Diyaluma Ella – Second Highest Waterfall in the Country
Diyaluma Falls is the second highest waterfall in Sri Lanka with a height of 220m (720ft). It is considered the 361st highest waterfall on the globe. This is such a beautiful looking waterfall, and it is a must-visit place for any traveler.
Location
There are two major ways to reach Diyaluma Falls. The first and major route through Beragala You can reach Beragala town via the Kandy to Colombo main road. From there, you can reach the destination by driving 24km. It is 6km away from Koslanda. The other route is via Bandarawela and Poonagala. You can use this route if you are starting your journey from Ella. The place is 35km away from Ella, a major tourist city. Normally, the tuk tuks take around 2 hours for the journey. However, you can see a scenic view of the surroundings on the Poonagala Route.
The view of the Diyaluma Falls is very nice when you observe it from the bottom. But the most famous place is its upper part.
Upper Diyaluma Waterfall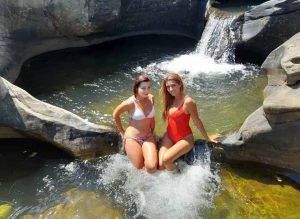 There is another small waterfall on the upper side, which is called "Upper Diyaluma'. Most travelers come to the Upper Diyaluma to observe an amazing view of the surroundings. There are a few small pools available for bathing on the upper side of the Diyaluma Falls. If you can run a drone from the Upper Diyaluma, that will generate a heaven-looking picture for sure. Anyhow, you should be careful when bathing on the upper diyaluma.
From the Poonagala route, you can easily reach the upper Diyaluma, but if you are coming from the bottom side of the waterfall, then you have to go on a difficult route to reach the upper area. However, there are a few nice pools available at the bottom to bathe safely. There is a nice viewpoint to observe the beauty of the Diyaluma Falls.
Diyaluma Falls is formed by Poonagala Oya, which is a branch of Kirindi Oya. There are some myths and folklore about this waterfall too. Sometimes your guide will tell you about those stories.
Conclusion
As Mahaweli Tours & Holidays, we suggest that you definitely visit this place if you are exploring places around the Ella area. It is a fantastic place to get relaxed and to wonder about Sri Lanka.
.
.
(Featured Image Source: Travelgram from Facebook)