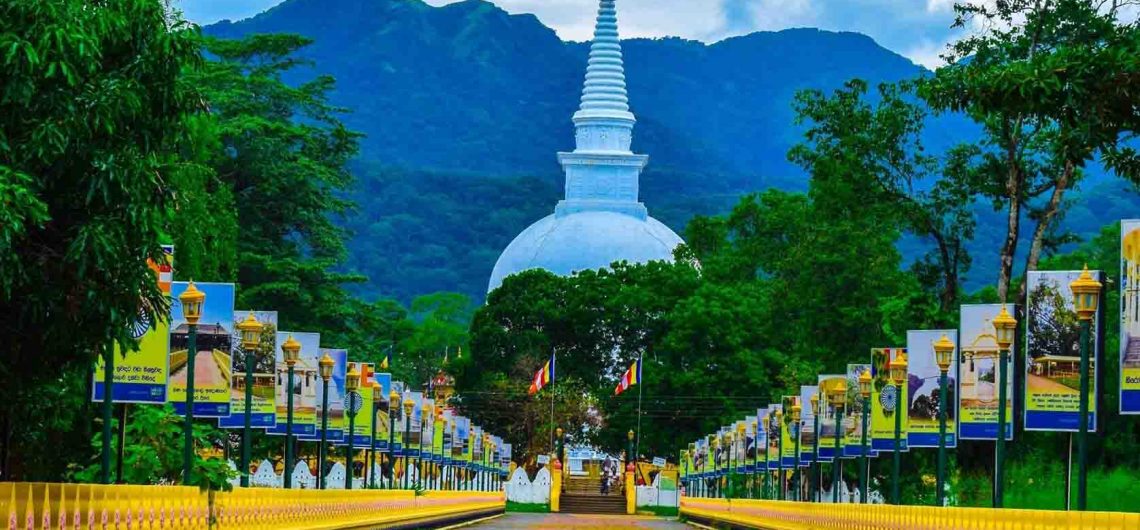 Introduction
Mahiyangana Raja Maha Viharaya is a Buddhist temple that is situated in the Mahiyangana Area of Sri Lanka. The place belongs to the Badulla district of Uva Province, where the temple is situated a few kilometers away from Mahiyangana City. This is a historically and religiously important place for Buddhists in Sri Lanka. It is considered by the Mahiyangana Temple as one of the Solosmasthana, or 16 sacred religious locations in the country.
How to get Mahiyangana Temple?
The distance to the location from Colombo is 185km and from Kandy City is 68km. You can easily reach the location if you are following the Colombo-Padiyathalawa A26 route. After reaching Mahiyangana City, you need to go around 3 kilometers along the Mahiyangana-Badulla Route to reach the Mahiyangana Raja Maha Viharaya.
History of the Mahiyangana Raja Maha Viharaya
According to the Mahavansa, Lord Buddha visited Sri Lanka after the 9th month of enlightenment. This happened on the full moon, Poya day, of the Duruthu month. The Lord Buddha's aim was to stop the fight between two groups of local people called "Yakkhas. On that day, the place was renowned as "Mahanaga Park," where Lord Buddha landed in Mahiyangana. It was the first time Lord Buddha landed in Sri Lanka in the 6th century BC.
Lord Buddha gave his hair relics to the god 'Saman', and then he made a stupa in the Mahiyagana Area by keeping those hair relics. In the early days, it was renowned as the "Miyuguna Viharaya". The place where the stupa was established is considered where Buddha kept his feet in Sri Lanka. Therefore, Mahiyangana Raja Maha Viharaya and the area are extremely important places for Buddhists in Sri Lanka.
In history, Mahiyana and the surrounding area were called "Binthenna". It was a historically important place because it connected both Ruhuna and Rajarata.
The stupa of the Mahiyangana Temple was reconstructed on many occasions. King Devanampiyathissa, King Dutugemunu, King Parakramabahu, and King Kirthi Sri Rajasinghe were some of the kings who contributed to the development of the temple. In the last century, former Prime Minister DS Senanayake contributed to the Modern Stupa of the Mahiyanagana Raja Maha Viharaya.
Modern Temple
The modern temple looks really beautiful from a distance. You can find many beautiful photos of the temple on Instagram and other social media. Many pilgrims visit the place every day, and it is a fabulous place to visit in the Uva province of Sri Lanka. The surroundings also look so beautiful, with many mountains and paddy fields. The Mahaveli River also flows near the Mahiyangana Raja Maha Viharaya. The perahera festival in Mahiyangana is also a nice cultural festival to watch in Sri Lanka.
Places to Visit in Mahiyanagana and Surrounding Areas
-Dambana Weddha Village
–Rathna Ella waterfall in Hasalaka
-18 Bends Route in Udadumbara
.
.
(Note: Mahiyangana Temple Image Credit goes to respective Owner)