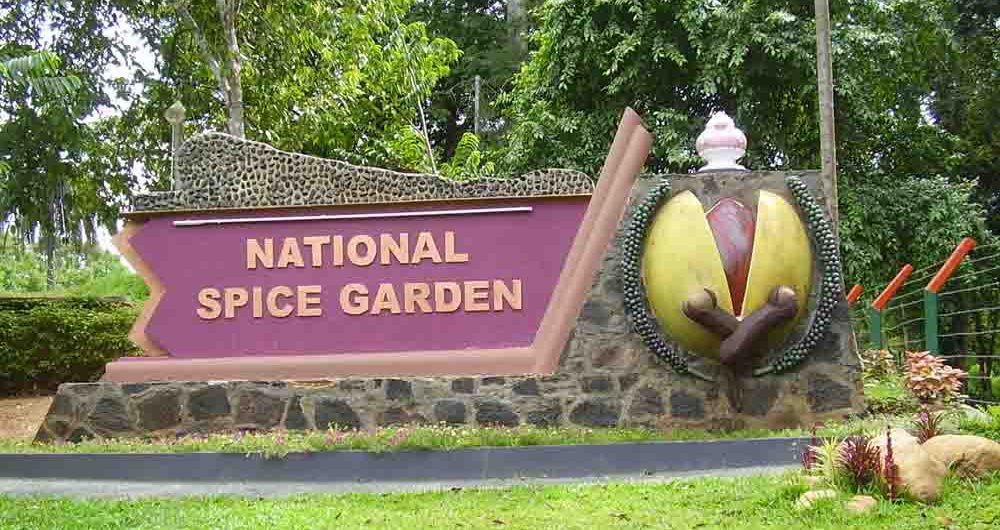 The National Spice Garden, or something called Matale Spice Garden, is a nice place to visit in the Matale region of Sri Lanka. It covers more than 20 hectares of land. Here you can observe the wide range of spices that are being cultivated in Sri Lanka.
Location
Matale Spice Garden is situated 142km from Colombo and 25km from Kandy. It is 4km away from Matale City, and you need to drive the Madulkelle-Kabaragala road to reach the destination. You can come across this either if you are traveling from Kandy to Sigiriya or from Sigiriya to Kandy.
Here is the Google Maps location of the Matale Spice Garden:
Physical Address: National Spice Garden, Central Research Station, Matale, Sri Lanka
Spices
You can observe more than 15 spices in the Matale Spice Garden, including pepper, nutmeg, clove, cinnamon, cardamom, ginger, etc. As well, you can observe beetles and cocoa cultivations here. The resource persons will explain how these spices are cultivated, grown, harvested, and processed. You can apply that knowledge to start your own spice cultivation in your garden. The place is open to all locals and foreigners without charge. It offers guided tours for foreigners.
In the 15th–19th centuries, Sri Lanka was a world-renowned destination for spices. This has given the Europeans a compelling reason to seize this island. Matale is one of the best places on the island to cultivate most of the Sri Lankan spices.
Other Facts about Matale Spice Garden
The place is managed by the Department of Export Agriculture Sri Lanka, and the premises include an information center, a library, a sales center, and a conference hall. You can get all the information you need about technical advice, cultivation methods, harvesting, and value addition from their information center. In the library, you can browse many publications, including books and brochures. A sales center is a place where you can buy spice-related products for a reasonable price. Here, you have plenty of traditional remedies, cosmetic items, and much more to buy.
Tourists can also experience a free Ayurvedic body massage. You should note that spices and Ayurveda have a very close relationship. These spices are very friendly to your health. You are lucky in Sri Lanka because you can experience the taste of the spices with most of the Sri Lankan dishes.
Opening Times of Matale Spice Garden
Matale Spice Garden is open all days of the week. But it is open from 8.30 a.m. to 4 p.m. on a normal day, while it is open all Sundays. There is no need to make pre-bookings, and it is open to all. If you have any further information, then you can easily dial the number below:
National Spice Garden Contact Number: 0662 222 945
Conclusion
There are many spice gardens in the Matale and Kandy areas. Ranweli Spice Garden is also another place where you can explore Sri Lankan spices. It is also situated close to Matale.
So, finally, we request that you visit this beautiful and significant place if you are touring both the Matale and Kandy areas.
Other beautiful places to visit in Matale:
Aluviharaya Temple
Nalanda Gedige Temple
Matale Hindu Temple