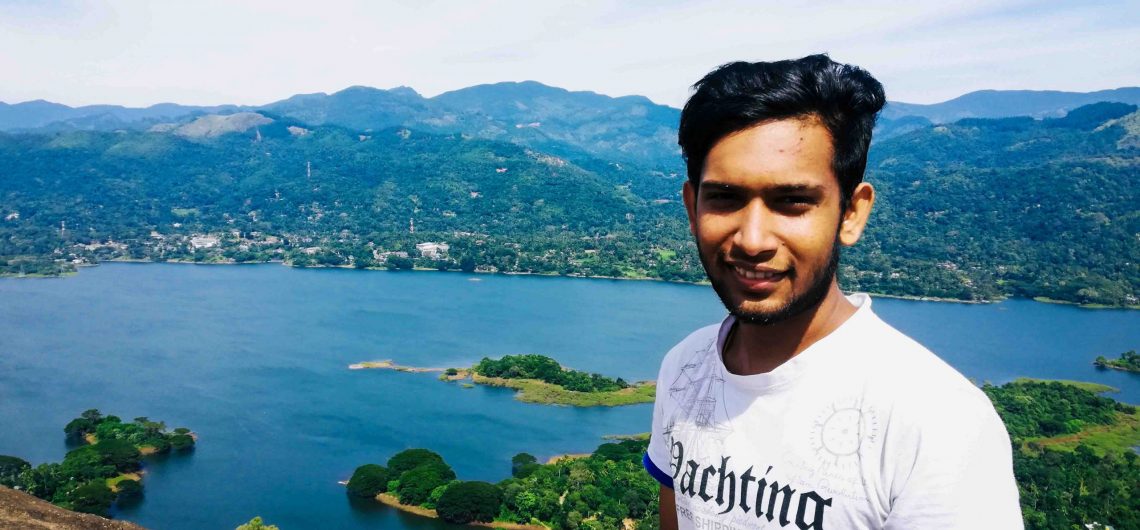 Pettigala Mountain is a famous travel destination around Kandy City. It has been widely popular among local and international travelers recently. This single little mountain is situated in the Teldeniya area, about 20km away from Kandy. The beautiful view of the Victoria Reservoir and the amazing panoramic view have attracted many tourists here.
Pettigala Mountain consists of 760m of elevation from sea level. You first need to come to Digana town, which is 15km away from Kandy. Then you need to follow the Senarathwela-Digana road to reach the final location. That will all take one hour from Kandy City. Before reaching the mountain, you will enter the Bamabaragala Temple.
Bambaragala Temple is a culturally and historically valuable place in the Kandy area. History says that the area consists of 79 caves. These caves were built in 2-3 centuries A.C. Bambaragala Old Temple was modified in the 18th century by King Keerthi Sri Rajasinghe. You can see some old paintings in this old temple. But you will not be allowed to take photographs of them.
The footpath to Pettigala Mountain starts from the Bambaragala Old Temple. The trek is not very hard and it's through a forest with moderate difficulty. Some parts are much more difficult to cross because of their steep slopes. You will pass two caves during the trek; they are called "Situwam Lena' and 'Indrasala Guhawa'. One hour of trekking will carry you to the summit of Pettigala Mountain.
The top of the mountain consists of manabushes and big stones. There is no water source at the top. You have a large area to walk in and that will give you a few viewpoints. These viewpoints will provide different views of the surrounded areas. The large stone that is situated at the edge of the mountain is actually called "Pettigala'. It's the best viewpoint of the mountain. You can sit there and watch a clear picture of Victoria Reservior. As well, you can see some prominent peaks of the Knuckles Massif.
The view from the top is absolutely amazing and beautiful. From here, you can observe a lot of areas of the Kandy district. Evenings are the best time to visit Pettigala Mountain, and that will generate some amazing photographs of the sunset.
(Cover Photo Credit: SL Traveler )