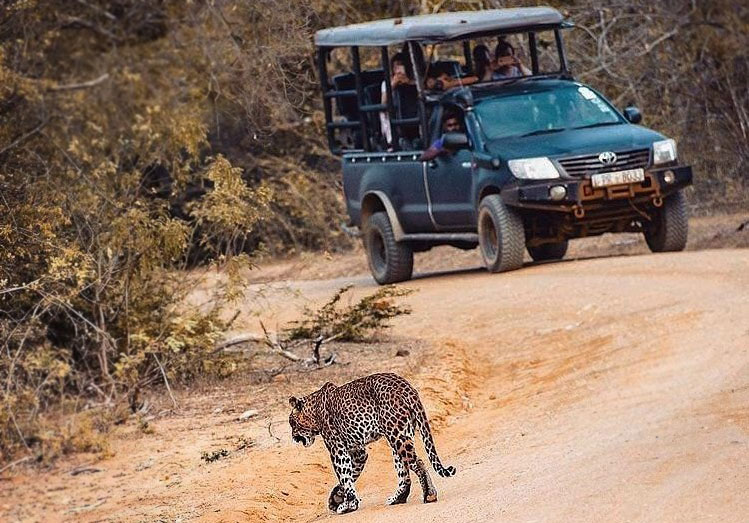 With natural beauty, ancient value and modern adventures, Sri Lanka is a finest destination in South Asia. Travelers can easily reach the island from any part of the world as it locates in the middle of the Indian Ocean and it is well known as Pearl of the Indian Ocean.
If you are a lover of safari tours, there are many places to visit in Sri Lanka. Yala National park, Wilpaththu, Udawalawa and Kumana are some of them. 
The Background Story
Kumana National Park is the most popular bird sanctuary in Sri Lanka and it is located in southeast coastal line in Sri Lanka. Actually, it is a part of Yala National park and earlier it was known as Yala East National Park.
The park has an ancient historical value also that it becomes a part of an ancient civilization belonged to 3rd century BC. When we consider the most recent history, it was closed from 1985 to 2003 due to the civil war in Sri Lanka. Not only was that but the park affected by Tsunami also in December 2004
Things to do
As a huge national park and there are plenty of wilderness and natural beauty, Safari tour at Kumana National park is the ideal option to do. However, you may wonder what is the best season to visit there? As there is no hard a strict rule to visit that this is the best month, you should be careful on the rainy season. It will disturb your entertainment and you may miss the beauty of wildlife. Therefore February to July is the best time to visit. From April to July you can watch many species of birds that they are nesting and breeding during this period.
There is a private safari tour dedicated to you or your group where will be allocating a comfortable vehicle depending on the size of the group. Accordingly, you can enjoy Wildlife safari, Full day safari, Private safari or a Jeep safari. You can decide the time of your safari whether it is morning or afternoon depending on what types of animals and birds you need to watch.
Only thing you should do is book your tour in advance. It is better to accompanied by a guide also, because there are several obstacles in the park. More tricky roads may confuse you and without the knowledge and experience of them, you may not spot the birds and animals as you wish.
You can see birds like pintail snipes waterfowl and wading birds, storks, moorhens, ducks, and ibis. During the nesting season, they migrate from all over the world. Therefore bird watching is a major activity. At the same time, this is a home for turtle, otters, crocodiles, elephants, wild boars, peacocks and many more species.
There are few camping sites are also available in the park.
During your visit to this place always be quiet and patient to enjoy the maximum and for the safety, because you are entering a world of wildness. And do not forget your camera.
Kumana National Park Safari with Mahaweli Tours & Holidays
Possible Starting / Pick-up Locations:
Arugambay, Ella, Thissamaharama, Udawalawa or any other nearby location. (You can let us know your exact location for us to check and confirm the possibility)
Duration: Safari Tour will take around 3 ½ on average.
Tour Type: A private tour. Vehicle and the Guide / Chauffer guide are dedicated to you / your group. Safari tour will be done by an off road vehicle and traveling to the starting point and back will be done by Comfortable Car / Van / Mini coach.
.
.
Read More:
Ella City Tour with Mahaweli Tours & Holidays
(Kumana National Park Cover Image Credit: Surf Ali on Instagram)