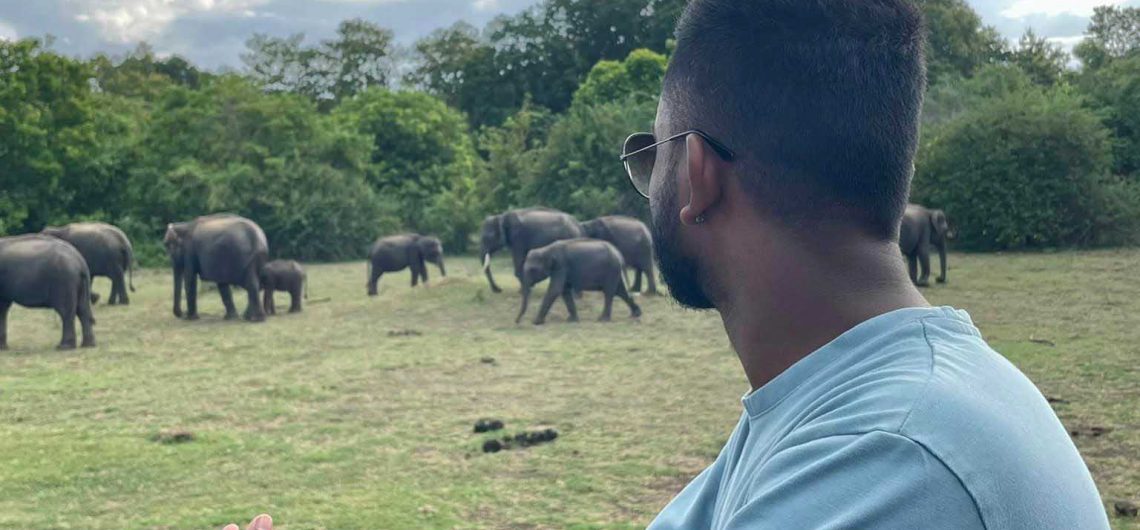 A Day with Elephants, Safari Tour at Minneriya
Minneriya is one of the most admired national parks in Sri Lanka. Our Minneriya safari tour is a private tour that is uniquely designed to give you an astounding safari experience in Sri Lanka. You or/and your group will be accommodated comfortably in a vehicle according to the size of the group, and we will be providing a well-informed guide to take you through the safari. Language-specific guides can be arranged on request as we are well equipped with excellent tour guides. You will be given a brief overview of the country and the Minneriya safari tour.
About Minneriya National Park
Minneriya is ideal for all nature lovers to spend some quality time in the wilderness, witnessing the marvelous miracles of nature. It is a world-renowned wildlife spot where people from all over the globe come to see it. It is indeed an experience worth having! Between July and September, Minneriya holds one of the largest gatherings of elephants, numbering over 300 in number.
Minneriya National Park is situated in the North Central Province of Sri Lanka and is full of mighty elephants enjoying the tropical nature while breathing all the fresh air from the Minneriya Reservoir. The tour includes a safari ride across the park, with an extensive idea of the park and its elephants. Even though the elephants take most of the focus, Minneriya is home to numerous endemic animal species. The park has over 160 kinds of birds, endemic sloth bears, leopards, and many more! We make certain that you receive the best service possible by informing you about wildlife in Sri Lanka and how it is protected.
Sri Lanka is one of the most blessed islands in the whole world in terms of nature, animals, and weather. Nature has covered and protected Minneriya. Your queries regarding elephants and other animals that have occupied the park will be answered by our excellent tour guides. Minneriya is protected by the Wildlife Reserve because of its countless animals and trees. The park oversees the largest reservoir to be built by King Mahasena in the 3rd Century AD.
Watching these mighty, yet gentle elephants is a must-see as they interact with their own kind so beautifully and wander on the soil of Sri Lanka. You will see them spending time on the water, mothers washing their sons and enjoying their company. It is amazing to see what they do as animals in such harmony. Because of its forest-covered atmosphere, the cooling breeze goes back and forth throughout the day, and it makes the safari even more relaxing.
For those of you who need to experience the wildlife at its best, the Minneriya Safari Tour is the best of choices! Your safari will be a memory to cherish all your life. It is also very informative and interesting. Come and enjoy the bountiful Safari Tour at Minneriya with us, experiencing the largest gathering of elephants in the whole of Asia. You will be surprised! Make sure to take as many pictures as you can, so you can later see what a wonder it really is.
Minneriya Safari Tour with Mahaweli Tours & Holidays
Possible Starting / Pick-up Locations :
Colombo, Negombo, Sigiriya, Dambulla, Kandy, Polonaruwa, Anuradhapura, Trincomalee, Nilaveli, Pasikudah  (You can let us know your exact location for us to check and confirm the possibility)
Duration : Safari Tour will take around 3 ½ on average.
Tour Type : A private tour. Vehicle and the Guide / Chauffer guide are dedicated to you / your group. Minneriya safari tour will be done by an off road vehicle and traveling to the starting point and back will be done by Comfortable Car / Van / Mini coach.