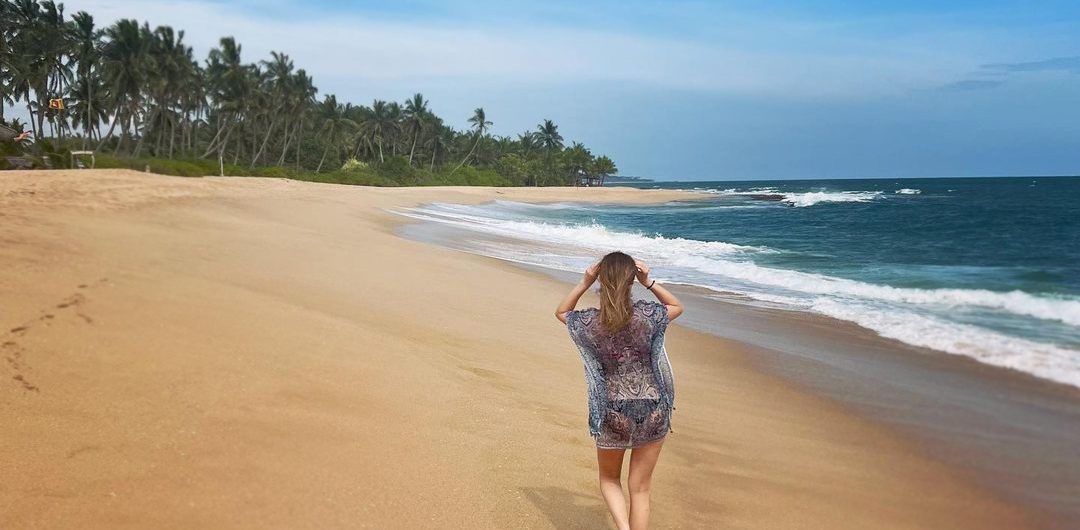 Tangalle beach is a beautiful place with white sand, coconut groves, and turquoise water. The area is widely popular among foreign tourists. It is an awesome shoreline for those who love quiet and peaceful vacations.
Tangalle is a coastal city which is situated in the Hambanthota District of Sri Lanka. It was a fishing village in the past. The area became a paradise for beach lovers with the development of tourism in Sri Lanka. There are many beaches in the area, and Tangalle Beach is one of them.
How to reach
The distance to Tangalle from Colombo is 205km. It takes around 4 hours to get there. If you are starting from Matara or Hambanthota, then the distance is 45km. This takes around 1.5 hours to arrive. The location can be easily found with Google maps or you can take support from locals. It is 1km away from the Tangalla Bus Stand.
climate and weather.
The South-East area of Sri Lanka is one of the driest places in the country. The average rainfall is between 1000 and 1500 mm. There is much rainfall from October to April. The average annual temperature is around 28'C. Wind speed is a bit high from May to September. The ideal time to visit Tangalle Beach is considered to be the November to April period.
More Facts About the Tangalle Beach
Tangalle Beach is a superb place for relaxing. It is away from the busy cities. The white sand has spread over kilometers. That has made you perfect for a morning run along the shoreline. There you see a small bay with a sheltering reef. That has reduced the speed of the waves.
This is not an ideal place for swimming. But the rough waves are perfect for surfing. If you are a lucky person, then you will meet various kinds of sea turtles. The picture of the sunset is magnificent, and that will definitely amaze you.
Tangalla Beach is not very crowded. It has attracted many budget travelers and those who love a quiet environment. Evenings are always busier than the mornings. There are many restaurants, cafes, hotels, and villas out there for visitors. Parking facilities are also available near the beach.
Other Places to Visit in the Tangalla Area
Hummanaya Blowhole
Mulkirigala Rock Temple.
Turtle Watching in Rekawa
Bundala National Park
Yala National Park.
Goyambokka Beach
So, we recommend Tangalle Beach for those who seek beautiful beaches of Sri Lanka. This is a superb spot to relax your mind.