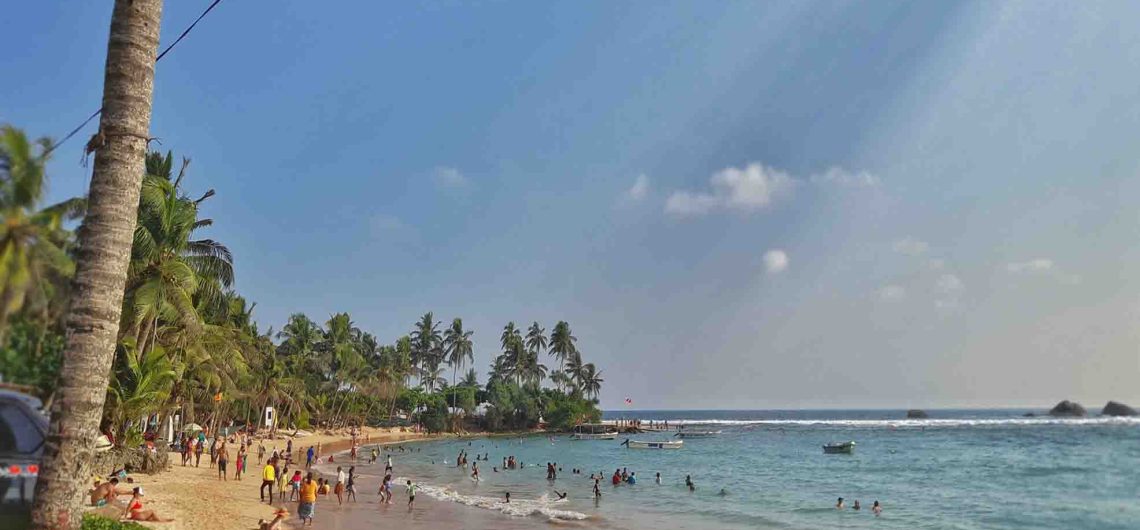 Hikkaduwa Beach is a popular destination among tourists who visit Sri Lanka. Located on the southern coast of Sri Lanka, Hikkaduwa Beach boasts of crystal clear waters, pristine beaches, and a wide variety of marine life. It is the perfect place to relax and unwind, soak up the sun and indulge in water sports.
The beach is lined with palm trees and has a long stretch of soft sand, making it an ideal spot for picnics, sunbathing, and swimming. The shallow waters close to the shore are perfect for children to splash around in, and the coral reefs further out provide a great opportunity for snorkeling and diving. The coral reefs are home to a diverse array of marine species, including colorful fish, turtles, and even sharks, making it a popular destination for scuba diving enthusiasts.
There are plenty of activities to keep visitors entertained, including surfing, windsurfing, jet skiing, and banana boat rides. For those who want to explore the surrounding areas, there are plenty of tour operators offering boat trips along the coast, which provide the perfect opportunity to spot dolphins and whales.
Aside from the beach itself, Hikkaduwa also has a bustling town center, which is home to a vibrant market selling everything from fresh produce to souvenirs. There are also plenty of restaurants, cafes, and bars along the beachfront, where visitors can enjoy a meal or a refreshing drink while taking in the stunning ocean views.
Overall, Hikkaduwa Beach is a must-visit destination for anyone traveling to Sri Lanka. Its stunning natural beauty, abundance of activities, and friendly locals make it the perfect place to relax and recharge. Whether you're a sun-worshipper, an adventure-seeker, or simply looking for a place to unwind, Hikkaduwa Beach has something for everyone.
(Cover Image Credit: Kasun Vindika from facebook)